Free time = travel time
For more than two weeks, my company sent me to attend training in Southern Germany, close to Stuttgart. Having a rented car and a burning desire to explore most of free time I spend here is travelling. First weekend just passed and I'm actually surprised with the overwhelming quantity of new places. During the weekend we managed to visit or at least cross 4 countries: Austria, Liechtenstein, Switzerland, France (coming on part 2 and part 3). All posts of this series here.
Thursday evening – a walk in Stuttgart
The best place to start is the new home. After finishing in intro day we headed to nearest major city: Stuttgart.
I was not carrying my camera, thus photographs are low quality. We did not have much time in light either. I should walk around more there.. First impression: I've seen better, however Schloss Platz (above) is really nice.
Friday – Mercedes-Benz Museum and a walk in Ulm
Mercedes-Benz Museum
Friday's official part was done at 10:30, so we seized the day. We started with a recommendation to visit local Museum of Mercedes-Benz.
The museum starts at the top floor with first showpiece being a horse. Museum has a chronological walking path with history of Mercedes beginning with first gas – gasoline engines by Otto and other inventors of the time.
And so it begins…
Of of the halls sure caught me by surprised. Lighting installation was on the ceiling changing in the sync with ambient sounds. Trippy relaxation minutes after a long walk.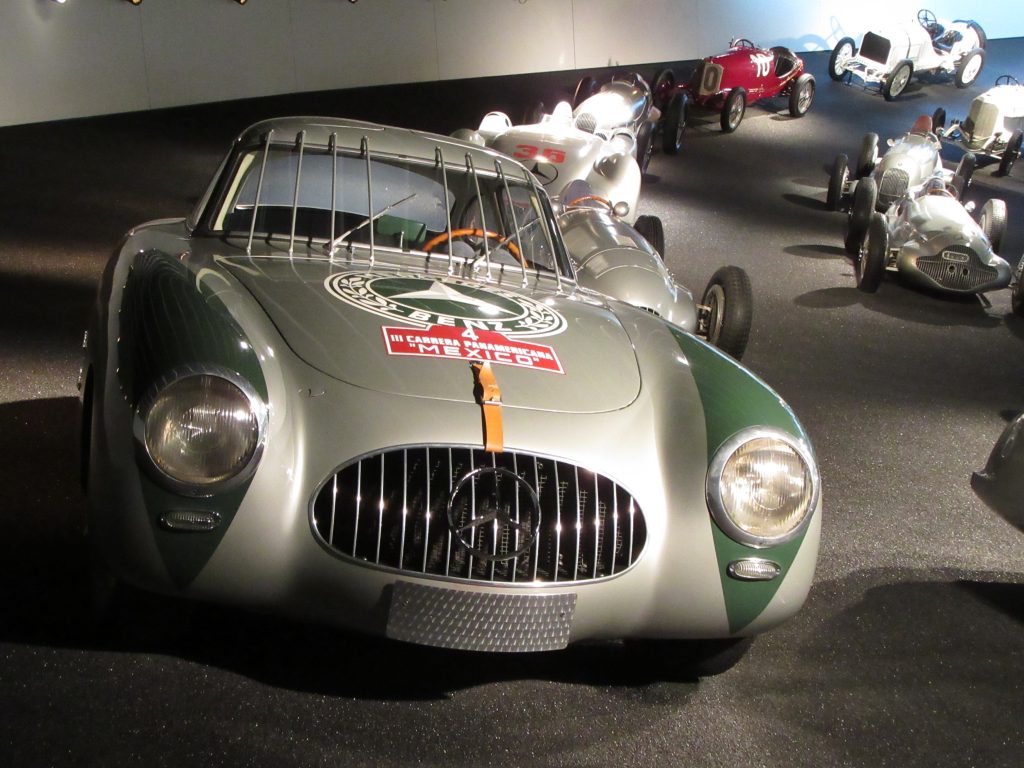 Museum ends with concepts, design process and futuristic sketches. Recommend to any engineer or dude for that matter. 1-4 hours needed to go through all showpieces. Depends on your interest. We did it in 3 hours.
Ulm
For the first few minutes driving through Ulm, I noticed the city looks nothing like Stuttgart streets. Pleasant, how each city has its own charm.
162m height Ulmer Münster (Cathedral) blew my mind.
Did you notice they always carry a book?
Interesting thought: man carries the load of church.
I enjoyed Ulm architecture. Modernity does not impede with old buildings. All blend together nicely.
Danube river crosses Ulm.
Saturday I visited Alps again, while Sunday we checked Baden-Baden and Strasbourg. But some of it is in Part 2, while other is in Part 3. Every post from this series here.
---
---
You might also like
---